This mixed media example is what comes to my mind when Bakersfieldians say we're located two hours to anything, or a mixture of geography and locations.
Created using a basemap from MapBox, license-free imagery from Pexels | Flickr, and putting it all together using Canva.
These are just my personal choices when I think of two hours to anything from Bakersfield. Image credits are below and thanks to those contributors!
And while I get the idea we should always think local first, I can't visit the largest living things in the world or enjoy a California beach sunset without traveling out of town.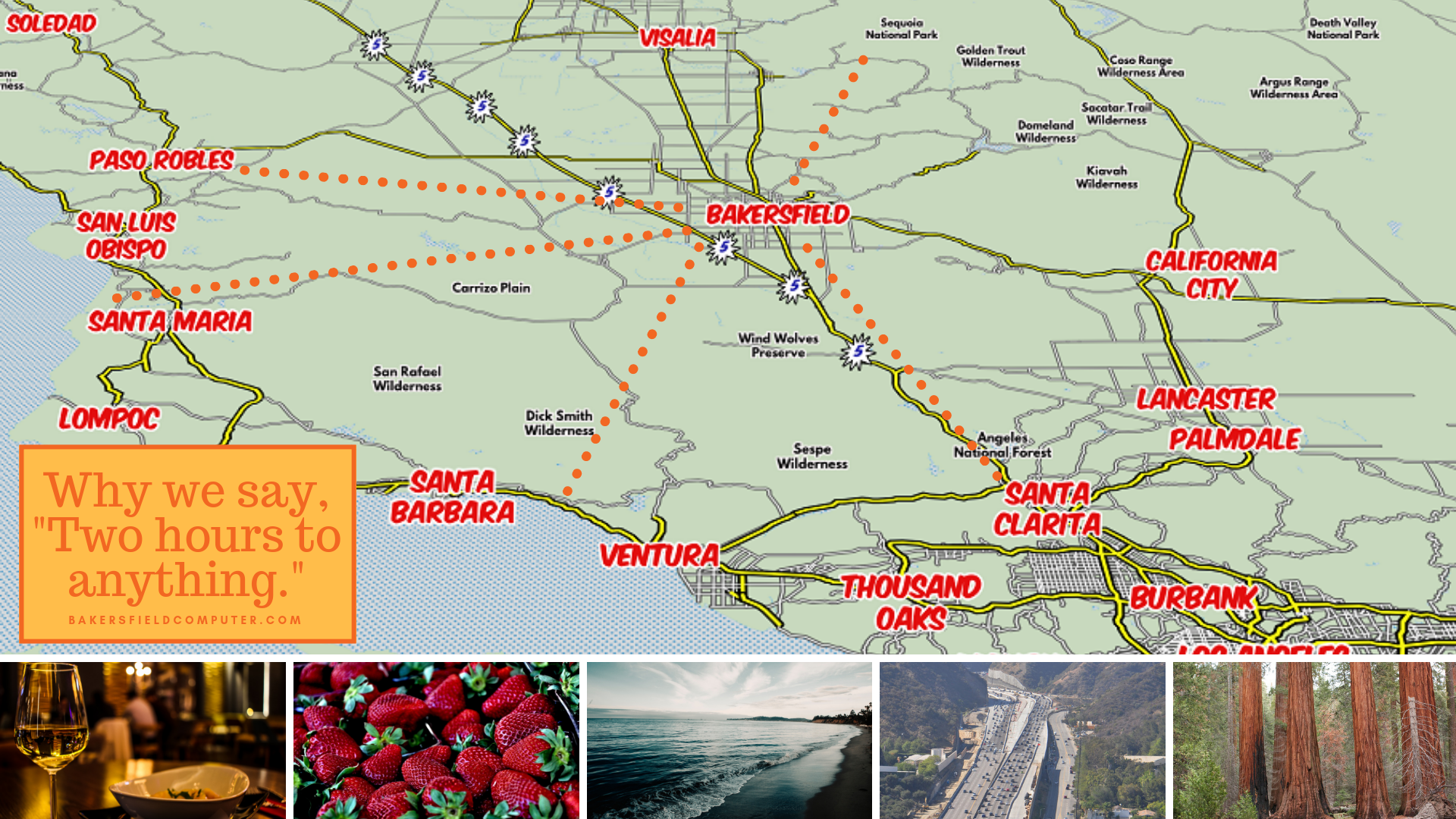 There are two versions, one color the other grayscale. Just like the Bakersfield Airport piece, either can be downloaded license free via Flickr. Both are CC0 1.0 Public Domain Dedication.
Image Credits:
Grapevine: https://flic.kr/p/eTybzn
Strawberries: https://www.pexels.com/photo/red-macro-strawberry-39031/
Paso Robles: https://www.pexels.com/photo/blur-close-up-cutlery-dining-370984/
Beach: https://www.pexels.com/photo/shoreline-under-blue-sky-707712/
Sequoia: https://flic.kr/p/qpeiwP